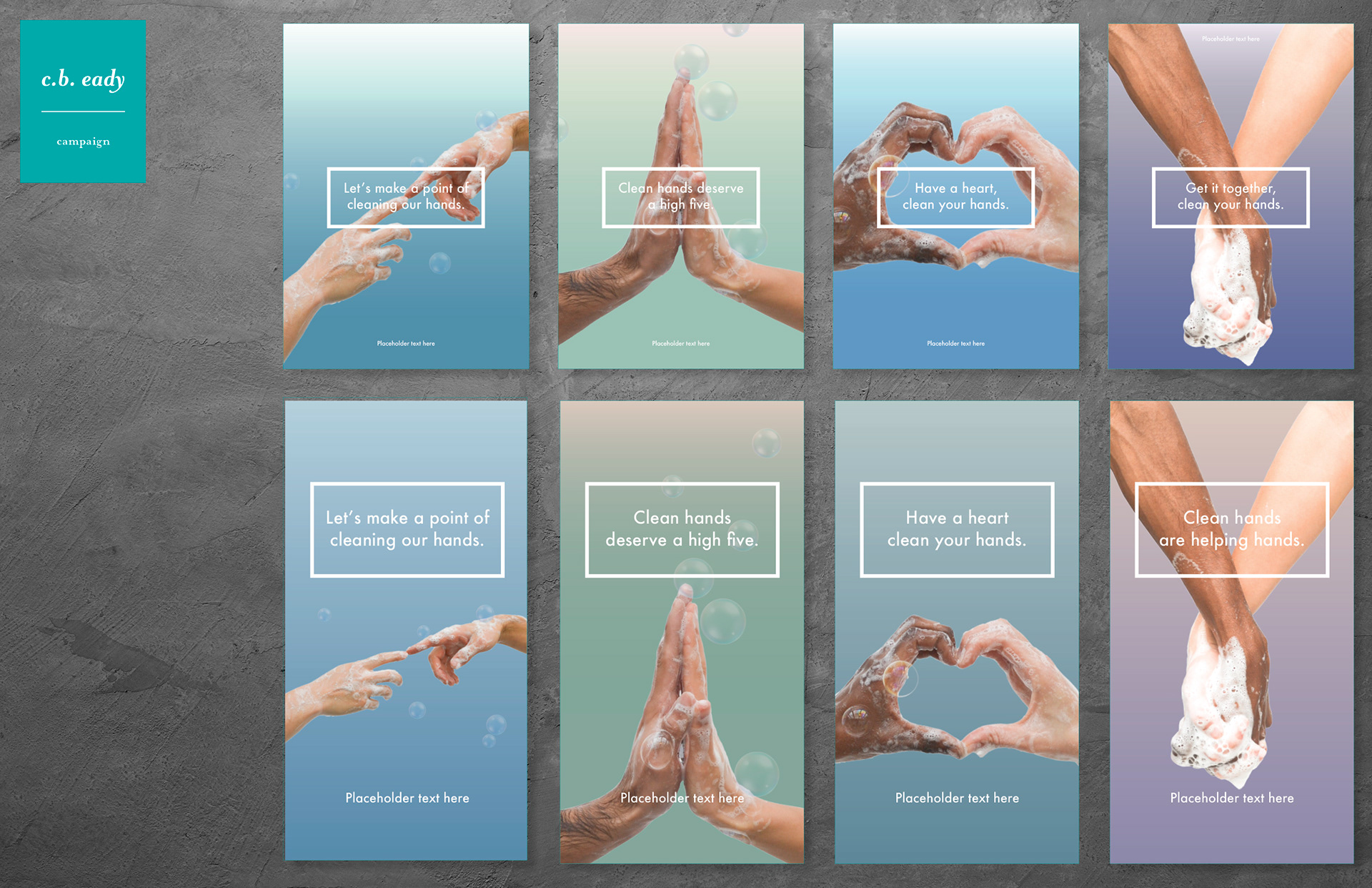 My concepts were awarded the Vancouver Coastal Health Hand Hygiene project. This project was developed using a variety of humanistic research methods , and was selected after being juried against five other solutions by a panel composed of Vancouver Coastal Health hand hygiene compliance officials, Vancouver General Hospital Staff, and the Emily Carr Health Labs.
VCH implemented this campaign in the spring of 2017. It currently adorns the walls, elevators, hand sanitizer dispensers, and bathrooms throughout the VCH Hospital network.
Communication materials were developed through human-centred design research, in-hospital observations, and co-creation to identify barriers and enablers for hand hygiene compliance among patients, visitors, and staff.
Chelsea Bell Ead
y
- Concept, Art Direction, Photography, Production Design, Documentation
Stephanie Yen - Art Direction, Spacial Design, Documentation
Sabaah Moffedi - Documentation, Performance